K9 Drug Detection Services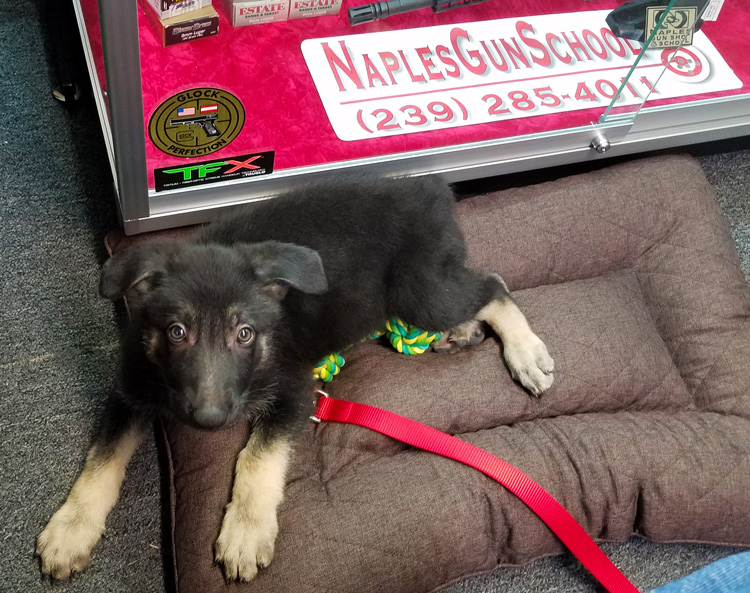 Hi! I'm the newest Investigator at Investigative Tactics!! I just turned 8 weeks old last Friday (10/29/17) and came to my forever home just yesterday! Jaeger and Fable, my dad and mom, come from a long line of purebred "working" German Shepherds, so I'm told I come from good stock.
I've met a ton of fun folks around the office, and my partner says I'm already doing great with the beginning of my basic training! He told me that if I continue doing well with my basic training, he'll train me for some better stuff! He said that if I study real hard, and do good on my tests, I may be able help families and others determine if there may be a problem with DRUGS at their home or in their cars … that's good because then dads and moms can get help for their kids! My partner also said that maybe I could help companies see if any drugs are at their offices or company vehicles… that may help them with their Drug Free Workplace policies, or even help them find a problem they think they may have…
WOW!... I really want to help these people; I better make sure I study hard and practice real good!
If you want to learn more, give my partner a call! I'll ask him and my new mom to post more pics of me as I learn new stuff!

---
10/4/17 - Had some vaccinations earlier this week, and just got my microchip.... Put me in Coach; I'm ready to work!