About Investigative Tactics
Click HERE for references & reviews
Our Investigators have passports allowing us to handle cases anywhere in Florida, the USA, or the world. We belong to a nation-wide network of highly-skilled Investigators, and as well as having many colleagues in Florida, these Investigators are available to assist us in any matter should your situation require additional skill sets or personnel. This is an additional service we offer and manage for our clients.
How Investigative Tactics began
In 1989, Investigative Tactics' founder David Rich began working in Law Enforcement and later with Corrections in Massachusetts, and has since finished with a few years of service in Florida. In the beginning of 2007 he moved into the private sector as a Private Investigator and Case Manager with an established firm based in Naples, FL. Almost seven years later the time had come to open his own Investigative Agency, offering services to the Naples, Bonita Springs, Estero, Ft. Myers, Cape Coral and other southwest Florida areas, as well as the entire state of Florida and elsewhere.
Education & Experience
While in the Law Enforcement and Corrections fields, David gained experience as a Field Training Officer for two different agencies, a Gang Liaison Officer, a Florida Department of Law Enforcement (FDLE) Certified Instructor, an Inmate Disciplinary Investigator and an Inmate Disciplinary Hearing Officer. After moving into the private sector as a Licensed Florida Private Investigator, Investigative Tactics' founder became a 20th Judicial Circuit Certified Process Server, a Court Expert in Surveillance & Private Investigation, a Certified DrugWipe Instructor, and currently is one of the few Instructors for State of Florida required Private Investigator Intern course in Florida.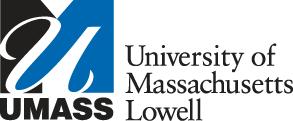 David holds a Masters Degree in The Administration of Criminal Justice from the University of Massachusetts, was UMass' Most Outstanding Graduate Student in Criminal Justice for 1994, a member of the Criminal Justice National Honor Society, graduated Cume Laude with a Bachelors of Science in Criminal Justice, and was awarded a scholarship while he worked as a Teaching Assistant for Dr. Larry Siegal at the UMass Criminal Justice Graduate School. In early 1995 David was awarded a Master's Degree; his Master's Thesis may found at the UMass Lowell's Library or read HERE.
In 2013 David became an American Heart Association (AHA) BLS Instructor, offering CPR and AED courses through Tandum Academy aligned with Naples Health Mgmt Associates LLC (dba Physicians Regional Healthcare System). He is also a National Rifle Association (NRA) Certified Instructor, offering the required course for multiple states' Concealed Weapon Permit (CWP/CCW), including Florida. This is offered through our sister company, Naples Gun School.
David has been a member of The Moose Lodge, the Fraternal Order of Police, completed two terms as the Public Relations Trustee while on the State Board of Directors of ABATE of Florida, Inc. and volunteered as their Webmaster for over 6 years (the 4th largest Motorcyclists' Rights Organization in America). He served 6 years as the Executive Secretary for the Association of County Employees (the Union of the Plymouth County Sheriff's Dept.), and is currently a member of the Fraternal Order of Eagles, Florida Association of Licensed Investigators, National Association of Legal Investigators, and is a Life Member of the NRA.
Duns & Bradstreet Number (D-U-N-S#): 932997948
NAICS Code: 561611
SIC Code: 7381